This bio-data is no longer available.
Please contact the maid agency for more available bio-data.

Thank you.


Maid Agency: Kababayan Far East Manpower & Services
(License No.: 92C3162)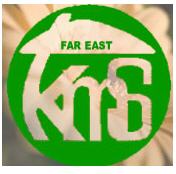 Address:
545 Orchard Road #04-18,
#04-18 Far East Shopping Centre,
Singapore 238882
Tel:
6733-1314, 6733-3717
Email:

[email protected]




Contact Person:
Ms.Nenita / Ms.Ligaya/Ms Riza
Handphone:
94509925 / 83181260 / 94602230
Website:
kababayan.com.sg
Office Hour:
Monday to Saturday: 10AM to 7PM

Last updated on 15-07-2022.
Maid Agency:
Kababayan Far East Manpower & Services
Contact Person:
Ms.Nenita / Ms.Ligaya/Ms Riza
Phone:
94509925 / 83181260 / 94602230