| | |
| --- | --- |
| Maid Name: | BRINDTH DIANE PEDRO |
| Nationality: | Filipino maid |
| Experience: | New maid |
| Language: | English: (Good) |
| Place Of Birth: | |
| Height: | |
| Weight: | |
| Religion: | |
| Marital Status: | |
| Number of Children: | |
| Siblings | |
| Expected Salary | |
| Education: | |
| Off-days: | |
| Language: | |
| From | To | Country | Employer | Main Duties | Remark |
| --- | --- | --- | --- | --- | --- |
| 2017 | 2018 | Philippines | | She is looking after her grandfather with cancer | |
| Areas of Work | Willingness | Experience | Evaluation | Comments |
| --- | --- | --- | --- | --- |
| Care of infants/children | | 4 | | |
| Care of elderly | | | | |
| Care of disabled | | | | |
| General housework | | | | |
| Cooking | | | | |
Brindth is 28 years old, married with one child aged four year old. She is a full time mother and wife. She took Bachelor of Arts in Sociology course and graduated in 2015.
She does't have experience working in other country but she is willing to work as a domestic helper in Singapore. She is happy to look after small children and elderly. She looked after her grandfather with cancer way back 2017.
She is a good mother, she loves children and God fearing.
For more information, please feel free to contact Ms Riza at 83181260 or Ms Nenita at 94509925.
Thank you.
Maid Agency: Kababayan Far East Manpower & Services
(License No.: 92C3162)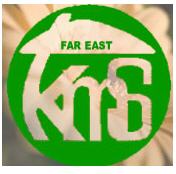 Address:
545 Orchard Road #04-18,
#04-18 Far East Shopping Centre,
Singapore 238882
Tel:
6733-1314, 6733-3717
Email:

[email protected]




Contact Person:
Ms.Nenita / Ms.Ligaya/Ms Riza
Handphone:
94509925 / 83181260 / 83123855 / 94509925/94602230
Website:
kababayan.com.sg
Office Hour:
Monday to Saturday: 10AM to 7PM

Last updated on 31-03-2020.
Maid Agency:
Kababayan Far East Manpower & Services
Contact Person:
Ms.Nenita / Ms.Ligaya/Ms Riza
Phone:
94509925 / 83181260 / 83123855 / 94509925/94602230
Contact Maid Agency Regarding BRINDTH DIANE PEDRO